Sectorial expertise in transportation and logistics
For the past 15 years, Helis has been assisting the teams of a major logistics player in France. This collaboration has given us excellent knowledge of the transportation and logistics industry.
Through working on various projects, our teams have acquired a thorough understanding of the complex challenges, workings and mechanisms of transportation and logistics companies.
Our consultants have worked on a variety of IT-related projects, such as redesigning information systems, defining a scope and improving maintenance activities in organisations, RFP management for the replacement of the centralised storage of videos and Multiservices IP network in the Ile-de-France region, steering of IT projects (development of a new application for on-board traceability and maintenance), as well as project management on topics related to video-protection: development of the replacement strategy and roadmap, RFP coordination for cameras and the video application, and the implementation of a one-stop shop for handling customer requests and changes.
Our experts have also assisted teams with logistics on inventory monitoring assignments to improve inventory management, flow management and the financial and organisational auditing of the logistics contract. We have also been involved in process optimisation, including assignments on infrastructure maintenance, transportation and logistics flow management, ensuring the reliability of the video-protection service at stations for a key player in the transportation industry in France, IS management control (Development of budgetary details and consolidated Business Plans, Participation in the development of KPI/DSIPs and quality management, Supervision of the accounting & analytical migration for the entities of a major French transportation group).
We have developed sectorial expertise that allows us to work appropriately and effectively with players in the transportation and logistics sector.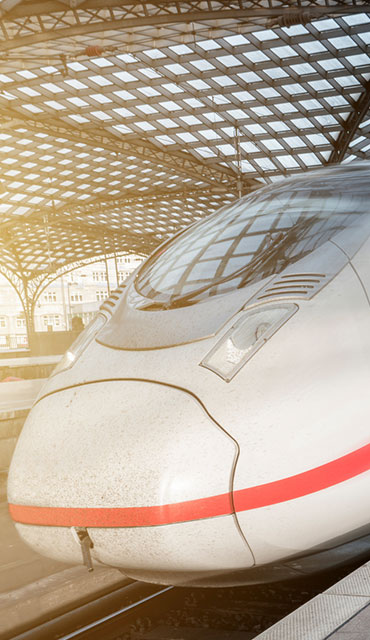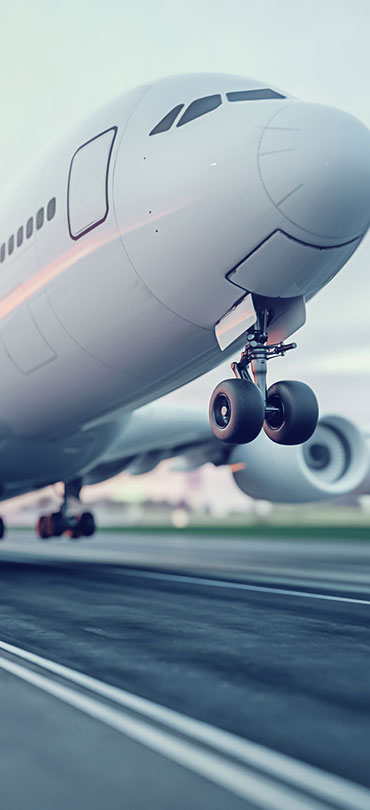 The transportation and logistics sector is undergoing tremendous change
The transportation and logistics sector as a whole has seen unprecedented change in terms of how it operates. The entire transport economy is changing dramatically whether talking about global airline traffic, waterway transport, maritime transport, passenger transport, road freight transport, rail freight, etc.
The general liberalisation of the air and rail transport sector has meant that long-established companies have had to adapt by developing new strategies and optimising their economic performance in order to retain their place on the market. In the same way, the "uberisation" of the market by innovative start-ups has profoundly disrupted the core business of transportation and logistics companies.
Faced with increased competition in the transportation and logistics industry, both long-standing players and fledgling start-ups need to optimise costs and develop retention strategies in line with new modes of consumption in order to remain competitive and profitable.
Digital transformation remains the springboard for meeting the new expectations of a changing, demanding, regulated, volatile and highly competitive market.
Our areas of intervention with players in the transportation and logistics sector
Consultancy on Service Centre organisation and management:
/
Formalization of service offers including commitments, business flow mapping and business process modeling.
Coordination of Masterplans:
/
Audit of the needs and the existing situation, definition of the strategic accesses for technico-economic evolution and governance, elaboration of the transformation roadmap and the associated transition plans.
Analysis of business needs, technical-functional mapping, specifications, management of consultations and negotiations.
Transformation programme management:
/
Delegated project management for the deployment of infrastructures.
Planning and monitoring of operational achievements.
The transportation and logistics sector: from empiricism to sectorial expertise
Our experts have worked on both specific and cross-functional projects in the transportation sector including:
Telecoms projects for a player in the Transportation Sector: implementation of an interconnection solution with the company's IT resources.
/
Helis teams are working closely with SNCF's Technical and IT Service Department to help the company integrate its IP network in support of SNCF's IS offers. The role of the Helis experts is to work with the internal teams to identify the best technical and operational solutions for every need formulated by the various different SNCF units.
Projects on video-protection: integration of video-protection solutions.
/
Our teams have designed systems that analyse flows in real time. The lines have become more responsive and efficient when faced with operational hazards, such as passenger incidents, weather events or any other phenomenon resulting in an exceptional or unexpected variance in passenger flows.
Our broad field of intervention for players in the transportation and logistics sector means we have extensive knowledge of the difficulties encountered and we are able to quickly identify THE resource needed to successfully complete the assignment.