How to strengthen digital strategy by marketing and communication
Helis provides marketing departments with strategic consulting and project steering services on marketing projects. Our consultants support you in your strategic decision-making processes and help safeguard your business critical projects.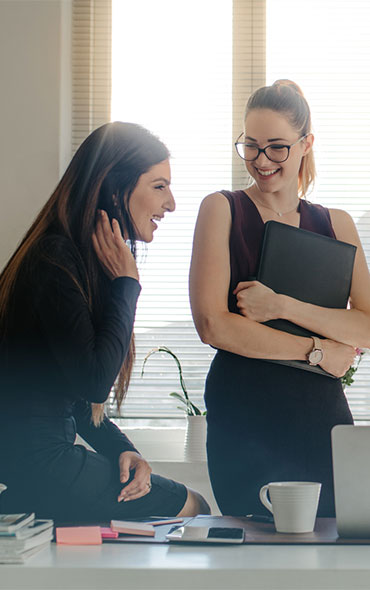 Digital - a growth driver for marketing and communications departments
In the everything-digital world we inhabit where mobility, the increased use of technologies and hyperpersonalization have become performance drivers, marketing departments need to adapt their policies, tools and methods in order to cope with increasing market demands.
Digitalisation is without doubt the only way for marketing and communications departments to keep pace with the market by being more productive on the one hand and improving user experience on the other.
It is becoming essential for these departments to optimise their resources to increase productivity by automating certain actions, while at the same time being increasingly specific in order to focus on high value-added marketing actions.
Marketing departments have to respond to numerous challenges in order to deliver value:
Adapt supports and messages to be in a position to monitor the consumer/prospect across all channels
Predict their behaviour in order to focus their marketing budget on the right drivers and determine the best time to interact with them
Closely study consumption patterns
There are many uses that enable marketing departments to fine-tune their strategies and place the right drivers on the user's pathway. The objective is clear:   Interact at the right time to offer the user the product they are absolutely going to need before they have even stated their need by fine-tuning their offer.
Our areas of intervention within marketing and communications departments
Our expert consultants, with a dual competence in digital marketing and IT assisted marketing and communication departments on different kind of assignments.
Consulting and Project Management
/
Supporting the marketing department in its strategic directions
Tailor-made recommendations on digital marketing strategy
Digital marketing and communications project management: planning, action plans, reports, quantitative and qualitative studies, product launch,
Optimisation of internal processes
Market survey and competitive intelligence to identify new opportunities
Choice of a Marketing Automation solution
Audit of the marketing automation tool: Tools, ROI
Tailor-made recommendations to optimise marketing automation processes and assistance with launching marketing automation campaigns
Decision-making support: BI, Big Data
/
Review of the multichannel marketing strategy
Implementation of a data by design strategy
BI: Exploitation of marketing data: Performance monitoring, Google Analytics, Data Studios, Data Science: Predictive to guide operational marketing actions
Business Case in a marketing department
/
Business Case in a marketing department
Part of a 9-month assignment within the marketing department of a world leading food processing company. Our business data analyst worked with the marketing department on a project to improve the customer's multichannel and multi-market knowledge.
Our main mission during the assignment was:
• Migration of country-level customer data to a centralised solution at worldwide level.
• Real-time recovery of data on multichannel campaign performances
• Access to immediately actionable data for the marketing department
Time to set up multi-channel campaigns reduced by 50%
Campaign ROI investment improved by 30%
Number of active customers increased by 25%