Energy sector : How Helis assist companies in energy company in their transformation ?
For the past several years, Helis has helped key players in the energy and utilities industry develop their organisational and technological strategy to meet the challenges of this evolving industry.
Our consultants work on a variety of innovative topics and projects, such as smartgrid, smart meters and the energy performance of buildings
Our experts have an in-depth understanding of the energy industry ecosystem as well as the regulations in force. This industry-specific knowledge gives them an excellent understanding of the problems encountered by industry players enabling them to work effectively with internal teams.
Our independence allows us to support our customers with complete objectivity and impartiality.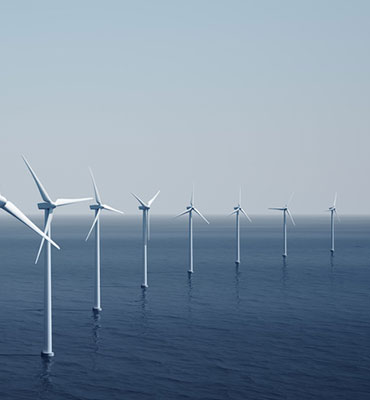 Our area of expertise in the energy industry
Our area of expertise extends to very specific issues on information systems, Big Data as well as the management of large-scale projects.
As such, we are able to intervene across the whole value chain of the energy industry:
Transformation strategy and consulting: Master plans, business and IT
Project steering: From defining a project scope to change management
IS Management: process optimisation, data security
Big Data and Artificial Intelligence: Strategy to deepen customer knowledge through data enhancement, data by design, data science
Digital transformation: Design and deployment of customer-oriented processes and tools, customer experience
New technologies to help the energy industry
Industry in general is experiencing profound changes and the energy industry is no exception.
Faced with new regulatory and economic challenges, the ever more intelligent and widespread use at of new technologies at all levels remains THE solution to ensuring operational efficiency and sustainable profitability for industry players.
Optimise our customers' transition in energy industry
Technological developments offer the opportunity to share costs and optimise efficiency mainly thanks to better use of the data collected and the use of intelligent tools (connected boilers, intelligent sensors, intelligent home automation, etc.).
With a better knowledge and understanding of the customer and their usages, sector players are able to be part of the energy and environmental transition while also fulfilling the end-customer's needs.
In the age of digital transformation and the convergence of energy systems, the optimal exploitation of data is crucial to ensure energy and economic efficiency. This crucial issue means that energy companies need to acquire specific and complementary expertise in order to help them with strategic decision-making and with the monitoring and rollout of large-scale projects.