HELIS data privacy offer
Personal data protection, a sound framework, a business opportunity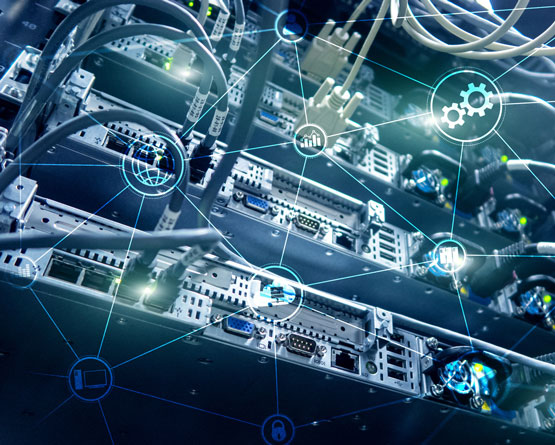 In the context of an exponential increase in the amount of data produced by people and its exploitation by companies, it has become essential for companies and organisations to adapt their strategies in order to get the most from their data while ensuring the data privacy.
Any BtoB or BtoC company, irrespective if its size, holds personal data: information on employees, consumers and customers.  It is therefore essential for these companies to have the means to secure their personal data, in particular sensitive data.
The General Data Protection Regulation (GDPR) that came into force on 25 May 2018, has been supplemented by the addition of new rules, an existing legal framework introduced with the aim of protecting personal data.
Confident that data can be, and is, a real asset for companies, we have developed offers to help companies evaluate, design and execute their data strategy while ensuring compliance with the regulations.
Personal, persons concerned, European regulation, Personal data
Helis helps you bring your data processing into compliance to ensure the protection of your customers' personal data
Our consultants work with IT and business departments to resolve their data management issues through two offers:
The Data by Design offer
Personal data protection offer
Our areas of expertise on data protection range from the detection of non-compliances with GDPR to BAU (Business As Usual) support.
Our consultants are able to intervene on both legal and judicial aspects, as well as the more technical aspects found within IT departments.
Whether it's the data deletion policy, anonymisation, data transfer, coding or electronic communication, our experts advise you on the rules to apply in your company to ensure compliance with the personal data protection act.
Our data protection offer is broken down into 4 main stages to ensure full compliance:
Notre offre sur la protection des données se décline en 4 grandes étapes pour garantir une mise en conformité aboutie :
Determining the level of compliance with GDPR
/
Audits of solutions and procedures
Processing mapping
Information system audit
Tailor-made recommendation
/
Compliance programme
Definition of actions to take
Definition of the RACI and budget
Delivery of deliverables
/
Creation of data protection policies and procedures
Templates for data protection contractual clauses
Assessment model for processing personal data
Entry on the data processing register
Management of the compliance programme
/
Management of the compliance programme
Renegotiation of contracts
Staff training
Regular monitoring audits
Our added value:
– Our consultants have an excellent command of the French and European legal field and experience in complex and international environments
– Our consultants have in-depth knowledge of IT challenges and are able to provide the interface between the various different stakeholders
– Our expertise in data governance allows us to support you in the processing of your data by making data central to your projects more generally
Business Case:
In accordance with the entry into force of the EU General Data Protection Regulation (GDPR) on 25 May 2018, an international company in the banking and insurance sector enlisted Helis to help implement the compliance programme for a Group entity.
Raising awareness among project managers and teams of the regulatory aspects and personal data protection.Review of intellectual service contracts, involvement in complex discussions with the purchasing department: reviewing supplier agreements and negotiating them in close collaboration with the group's legal teams.Supporting internal teams responsible for technological projects with evaluation and validation in the early stages of these projects (Privacy by design)

Ensuring adherence to GDPR requirements (issues relating to consent, methods of data collection, its deletion, etc.)

Bringing IT tools into compliance (Privacy by default) .