Change management central to strategy
Change management process, essential for companies
Our customers are faced with change on a daily basis, whether organisational or technological. The merging of two departments, the installation of a new information system, the reorganisation of a business unit, the overhaul of offers, the alignment and development of their information systems, the implementation of a new management tool, the digital transformation of their organisation and services, or bringing into regulatory compliance…etc. So many new situations imposed on employees that companies should be aware of. Change management process are involved throughout the entire duration of the project. We support our customers to implement a change management approach including: training, documentation, communication and information dissemination among internal and external stakeholders.
Our change management consulting service?
Definition of the change management strategy by analysing key success factors and anticipating risks.
Operational support for the implementation of the change management project and plan
Definition of the communication routes and communication plan for every target: Every stakeholder needs to understand and accept the change before adhering to it
Change support: Training and support, adoption of the new tool or method
Contribution to the implementation of good practices
Helis, we firmly believe that the success of a project, whatever its size, is ensured by supporting employees. That is why we put change management process at the heart of our consulting business. Our change management vision is founded on our experience.
Ourchange management process
In order to anticipate and manage change, we have developed a change management methodology focused on three areas: business, method and technique. For us, it is crucial to understand the sources of resistance to change.
Our keys to understanding in order to ensure successful change management:
It is essential to determine what is going to disappear in order to offer credible alternatives.
Change generates uncertainties. These uncertainties are the main causes of the delay or even failure of a project. To minimise them, we provide information on the ins and outs of the project. There should be an emphasis on communication and allowing stakeholders to express their doubts and fears and prepare for conflict management.
The people concerned fear they lack the necessary skills. To reassure them, the question of their training should be discussed at an early stage and a detailed plan should be drawn up to remove any ambiguity regarding the commitment of management to training them.
Opposition related to the individual or opposition in principle. The trick is to involve these people in collective decisions and make them aware of group decisions. Collective intelligence tales precedence over personal interest.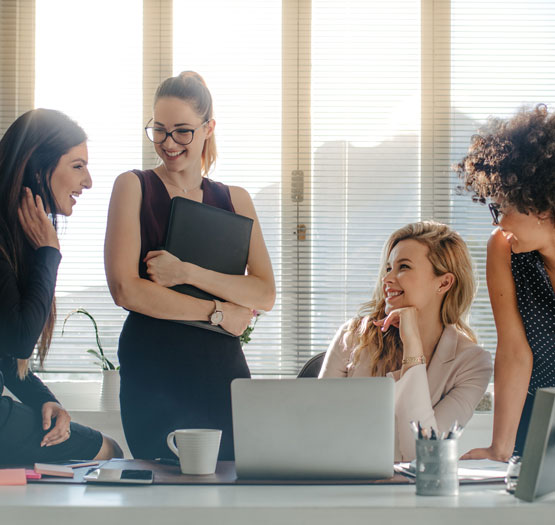 A case of change management process
Helis intervention in change support and management as part of the implementation of a new ERP system
/
Helis supported the accounting department and all of the business departments of a distribution group in the context of the implementation of a new ERP system.
Our consultants developed an appropriate global change management strategy for the expected organisational and operational transformation:
Support in steering and coordinating change management actions for accounting teams,
A communication strategy focused on a business approach,
A rollout strategy "in waves",
Job-specific training for all users.